About Star Belle:
Star Belle Ukulele Band hails from the Nebraska plains and is a card carrying charter member of the New American Prairie style. Never heard of this genre? Don't worry: we made it up.
We're country. We're folk. We're Americana. But that doesn't tell the whole story.
New American Prairie artists work with what they've got, make something out of nothing and rise with the sun to start sewing the seeds of art, trusting something will grow. In Nebraska we joke that our state motto should be, "bring something to do" and that's exactly what the NAP writers do. We are inspired by the quietness of small town living and the vastness of the landscape, but that open space makes one turn inward; that's where we become pioneers.
We know the west has been tamed, but we haven't. We're still exploring. We're still charting courses and following the stars--in our lives, in our writing, in our playing, in our arranging. And we want to share it with you.
While three part harmony/three ukuleles make up the band's foundation, Hope, Lisa & Emily take turns with guitar, banjo, accordion, or whatever is shiny, new, and serves the song. We have also been known to crack a joke or two (We're country. We're folk. We're Americana. We're improv comedy.).
Past shows include Swallow Hill's Denver Ukefest, Flatwater Music Festival, and The Listening Room. The belles released their debut album "Make Some Room for Love" and are putting the finishing touches on a live album recorded in early 2017.
---
What people are saying:
"Star Belle Ukulele trio is a joy to work with! In addition to being talented vocalists with charming stage presence, they are professional, punctual, and fun to engage with both on and off the stage."
--Hanna Ackerman, Swallow Hill/Denver Uke Fest

"Star Belle shows make people smile! When Emily, Hope, and Lisa play music together, it is obvious that they are having tons of fun. Their inventive lyrics and tight harmonies are a joy to hear, and their smiles are infectious. Listen to Star Belle's music. Go to a Star Belle show. And then go to more. It will make your life better." --Amy Sandeen, Flatwater Music Festival

"Star Belle's ukulele workshop was a smash-hit among uke-fest attendees. The group was able to demonstrate how they transform songs from monotonous strum-alongs to vibrant, yet playable ensemble arrangements. All too often, groups of uke players find themselves stuck in the rut of playing the same bland chord strums in unison, and this workshop offered an accessible, yet exciting way to break free"
--Chris McGary Swallow Hill/Denver Uke Fest
---
Powered by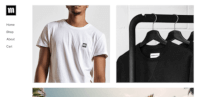 Create your own unique website with customizable templates.